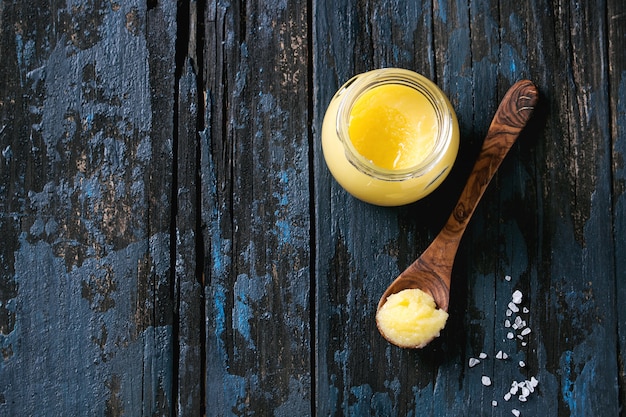 Since ancient time, Desi ghee is one of the very important foods of Indian culture. Traditionally it is made from the cow's milk. Desi ghee completes our food and is considered to be a power food because it has many medicinal properties. Ghee is a clarified butter having a very high smoke point which makes it good for cooking. Along with that desi ghee also has good cholesterol and fatty acids. These fatty acids act as healing agents for the body.
Also, desi ghee is not only just used for food but desi ghee is also used for many other purposes such as lighting diyas, performing auspicious rituals and many more. Desi ghee's medicinal properties are widely known. According to ayurveda ghee aids in digestion and constipation. Here are some other health benefits of desi ghee.
1. Desi ghee prevents constipation and expels toxins from the body.
2. Desi ghee is a very good source of vitamin A, E and antioxidants, hence adding it in your food completes your food and removes nutritional deficiencies.
3. Many doctors advice to add ghee to the daily diet of pregnant women. It enhances their immunity and makes their bones stronger.
4. Desi ghee is very helpful for our skin. Consuming ghee adds moisture to our skin and brings the glow to the face.
5. Desi ghee is also very helpful for our hair. It nourishes our hair by making it shiny, soft and healthy from both internally and externally.
6. The antioxidants of ghee have antiviral properties which improve the immunity.
These are some health benefit of desi ghee. Apart from the health benefits, pure quality ghee doesn't spoil easily. It can be used for a long time effectively.