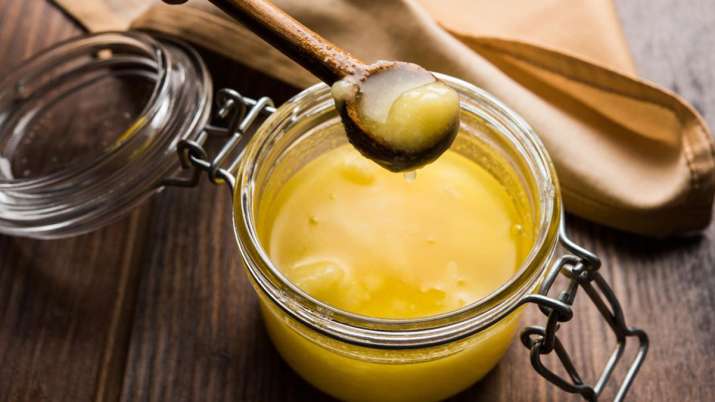 Today we all are obsessed with our health. We keep counting calories in our daily food and to get a lean and healthy body we keep removing those edibles which are high in calorie. This is the main reason we have isolated desi ghee from our diet. Many studies show that desi ghee is very helpful in reducing our body weight. Not only desi ghee helps reduce our body weight but it has many medicinal properties. It has many nutritional values which complete our diet. Along with many medicinal properties, desi ghee is very healthy for our skin as well.
Every country has its secret natural ingredient for beauty such as green tea from China, argan oil from Morocco and many more. Same like these countries we have desi ghee. Ghee has many beauty benefits such as-
Applying ghee on your eyelids and under your eyes in the night before sleeping is very helpful for dark circles. You will see the results in no time.
Instead of applying lip gloss and lip balms for chapped and dark lips pour a drop of desi ghee and massage it gently over your lips. After massaging leave it overnight and the next morning you will get soft lips.
To get rid of dry skin, heat a little ghee and apply it on your body before bath for soft and smooth skin. If your face is dry mix ghee and water and massages it on your skin. Wash after 15 minutes.
To revive dull skin mix ghee with raw milk and besan to make a paste. Apply it over your face and neck and leave it for 20 minutes before washing.
Apart from applying desi ghee direct on the skin, consuming ghee is also very healthy for the skin. Ghee improves the health of our skin.